Supreme Vitamin D3 + K2
For a jam packed vitamin punch, enjoy this revitalizing combination of some of the most buzzed-about supplements in the health industry! These two are meant to be together.
Promote a healthy immune system
Build strong bones and a healthy heart
Promote the proper absorption of calcium
Benefits

Promotes weight loss
Bolsters bone strength
Enhances mental health
Helps fight cancer cells 
Ingredients

​​Vitamin D3 needs Vitamin K2 to maximize its benefits. Vitamin K2 deficiency is connected to vitamin D toxicity symptoms. Vitamin K2 directs calcium to areas in your body where it's needed, such as your bones and teeth. It also keeps calcium away from areas it shouldn't be, including your soft tissues and arteries.
Suggested Use

Take 1 capsule twice a day. For best results, take 20-30 minutes before a meal or as directed by your healthcare professional.
Regular price

$39.97

Sale price

$29.97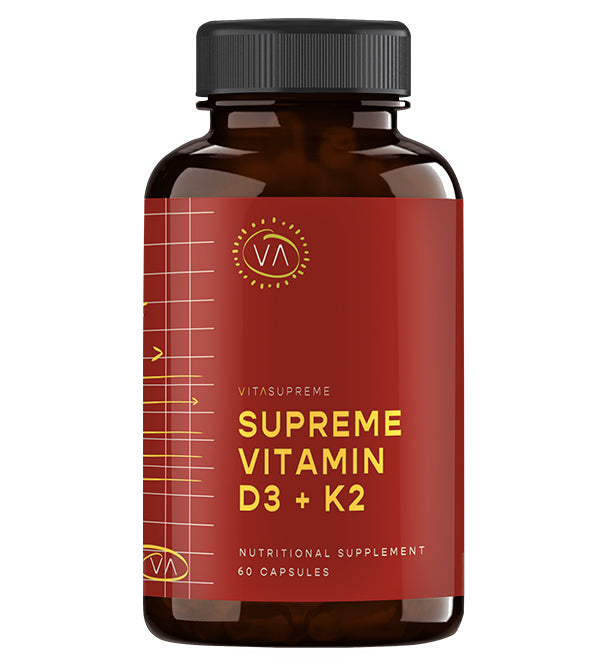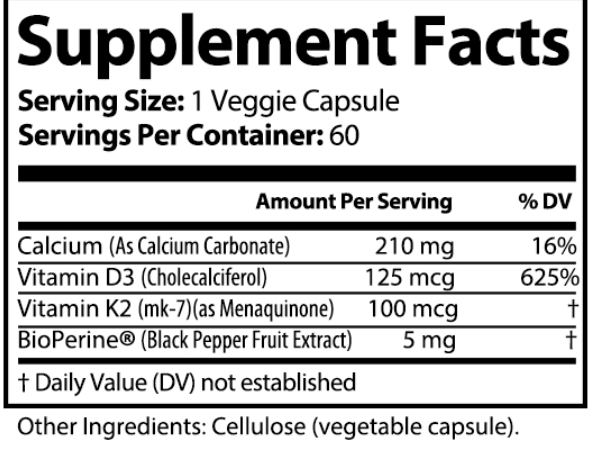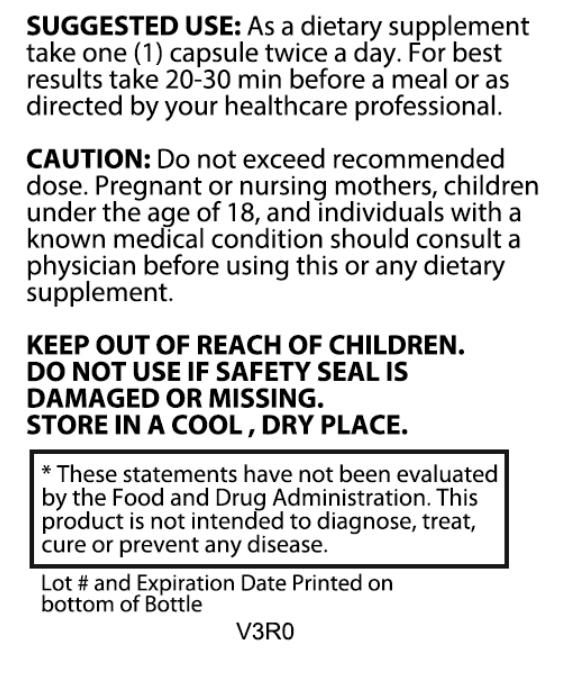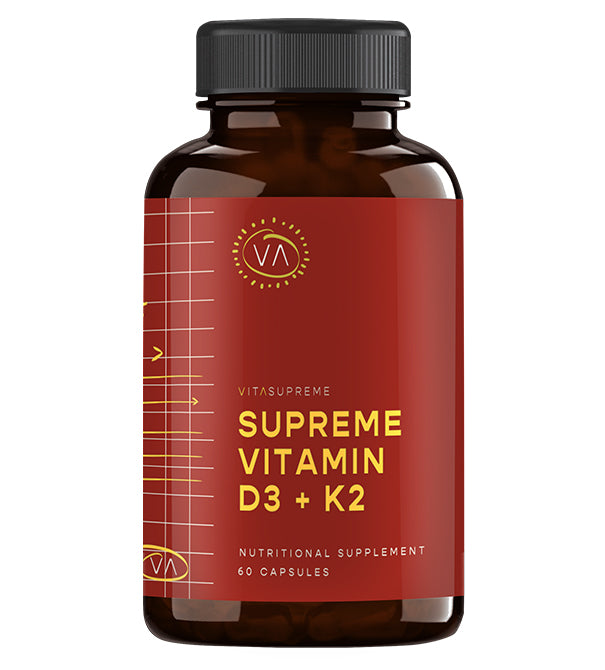 Customer Reviews
My essential go to supplement!
It's a must for me to take vitamin D3+K2 to combat against viruses and to keep my body strong!