Organic Supreme Greens with MSM Capsules™
Get two pounds of fresh vegetables in every serving of our health-packed Organic Supreme Greens!
Live enzymes improve digestion

Boost natural energy

Supercharge your health
Benefits

Improves your blood sugar
Enhances your immunity
Fights diabetes
Controls your hunger
Burns fat
Ingredients

Raw and organic leafy green vegetables, herbs, grasses, super-foods, and sprouts. No high-temperature processing methods which damage nutrients. Capsules contain 5 grams of fiber and 34 high impact ingredients in each serving. Capsules are Keto and Paleo friendly.
Suggested Use

Take 3 small capsules 2-3 times daily for maximum benefits.
Regular price

$69.97

Sale price

$59.97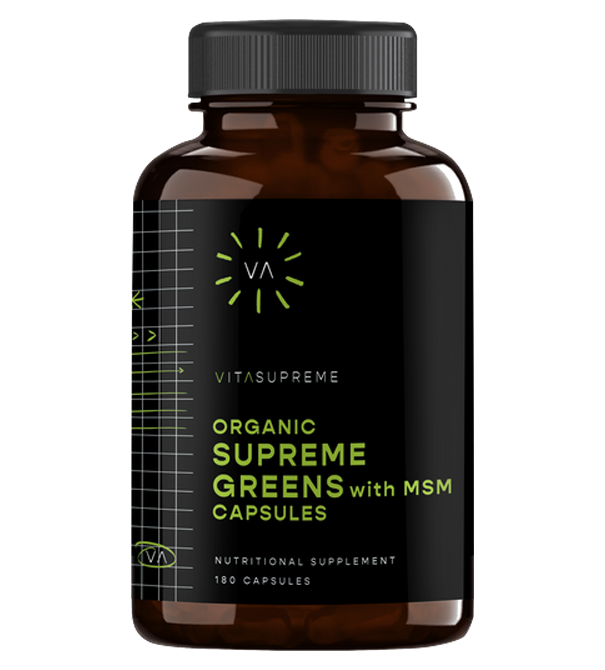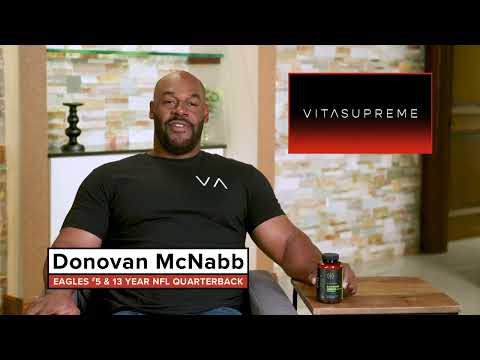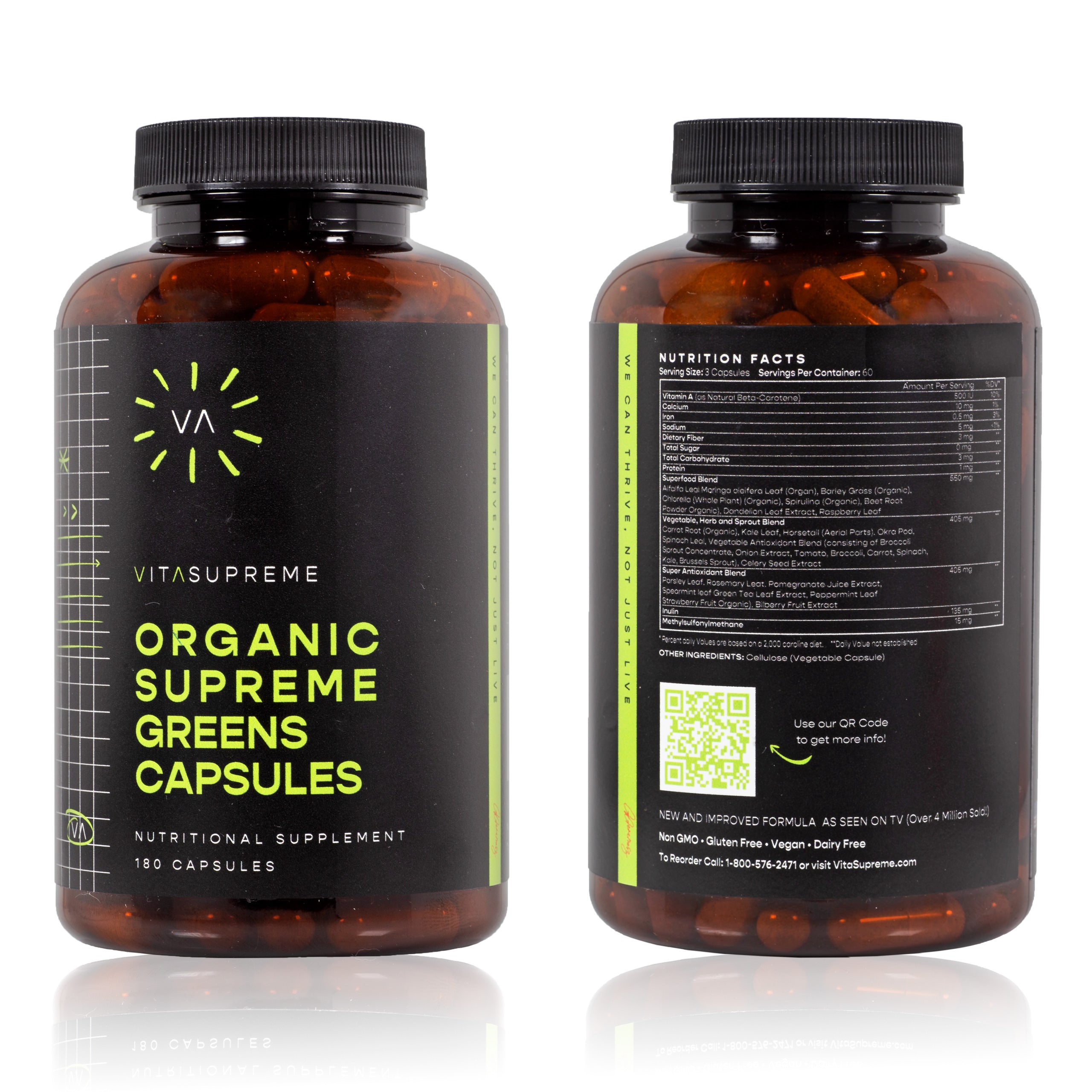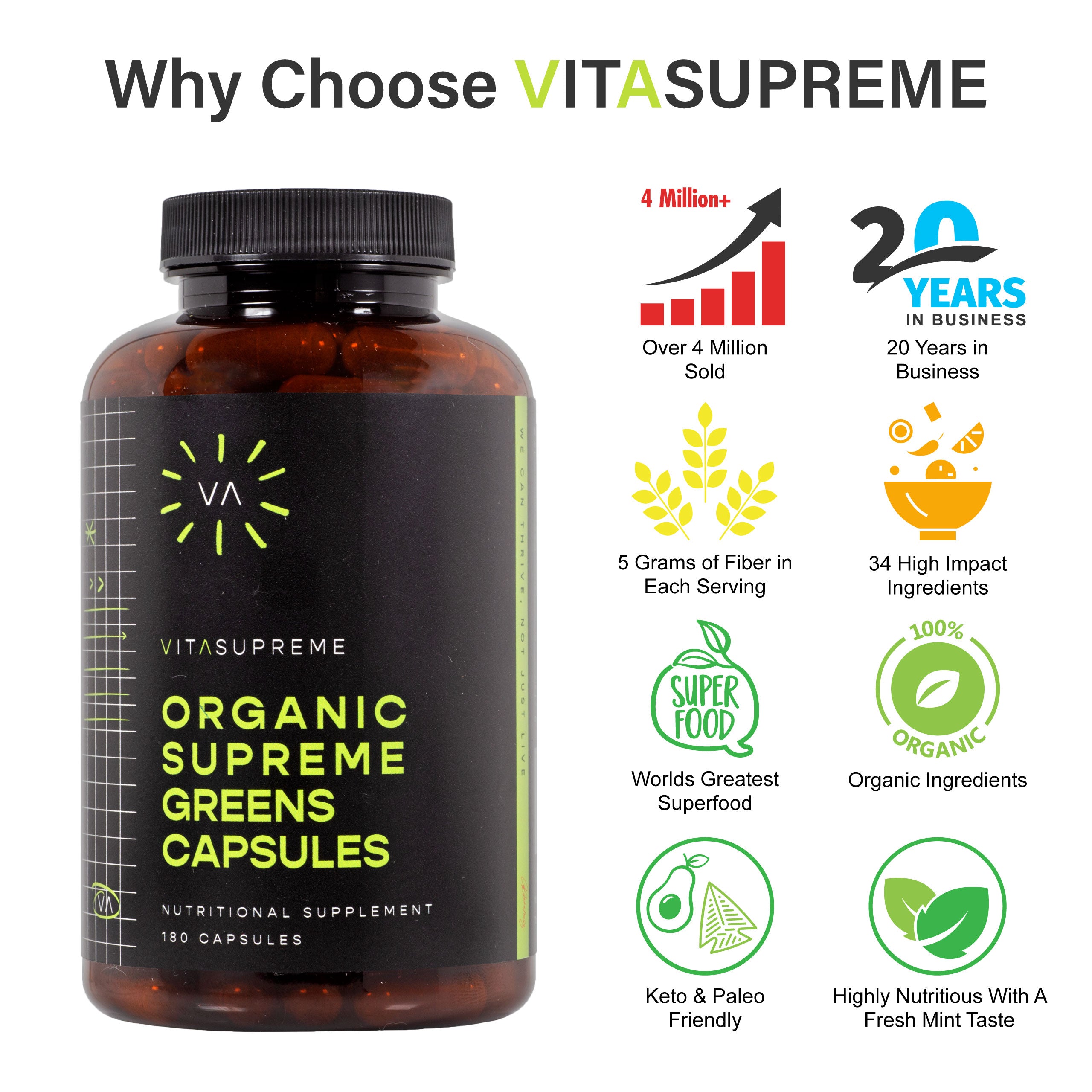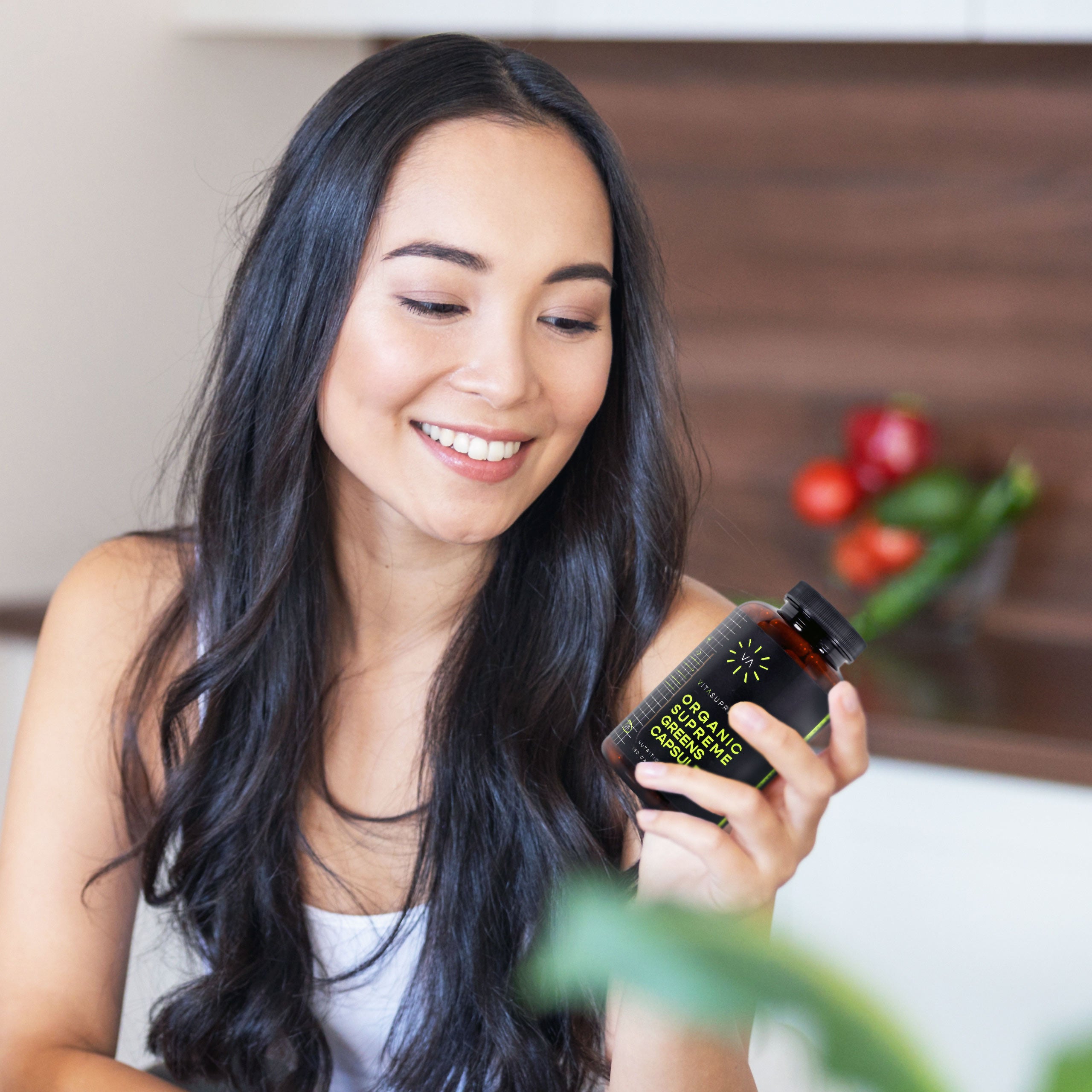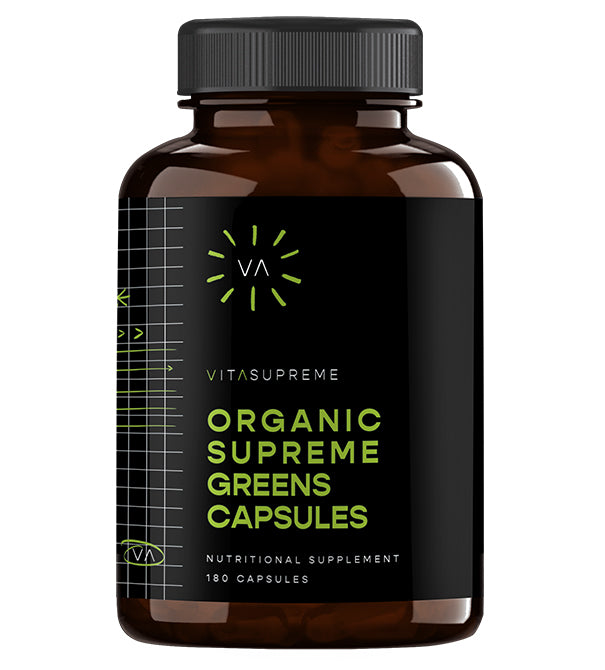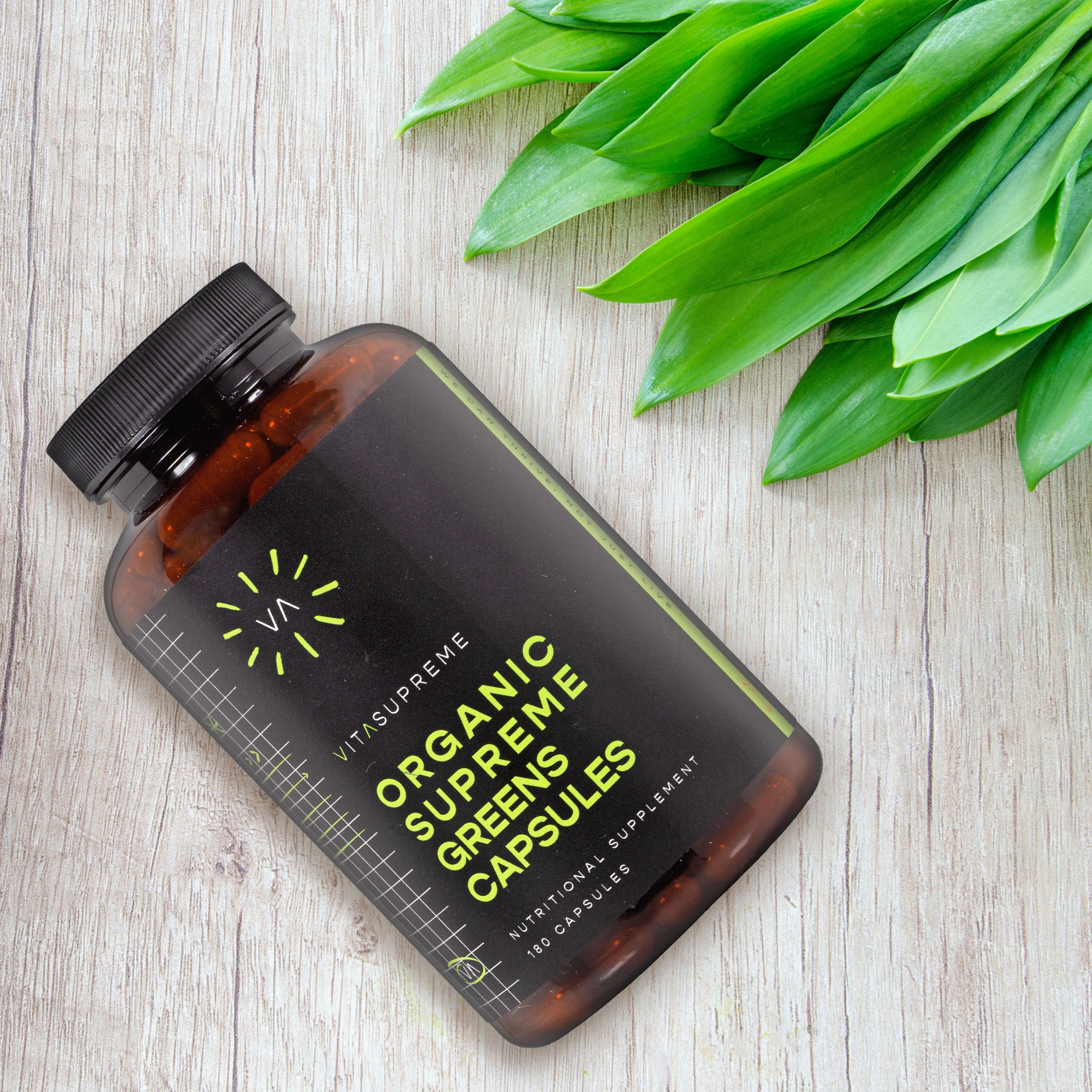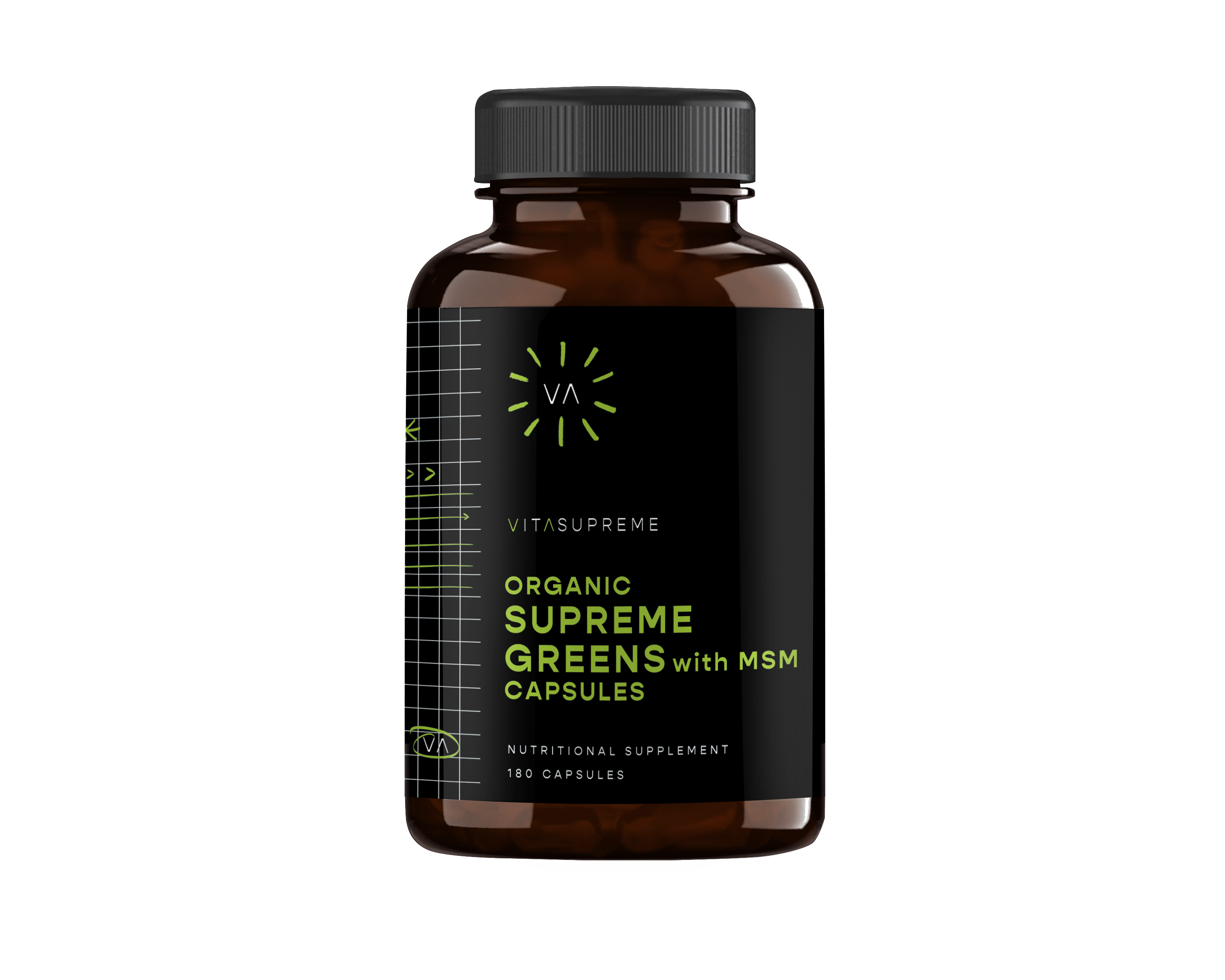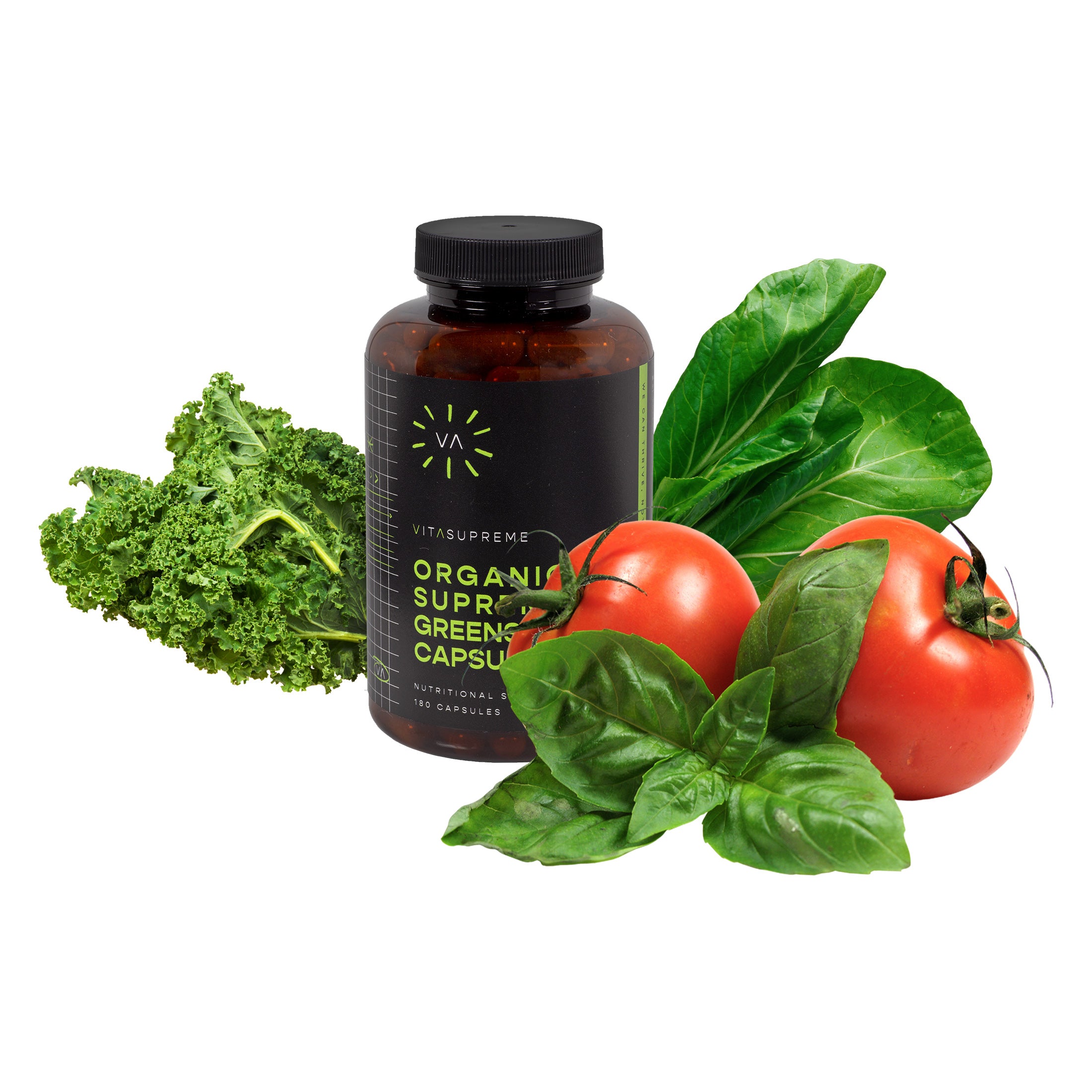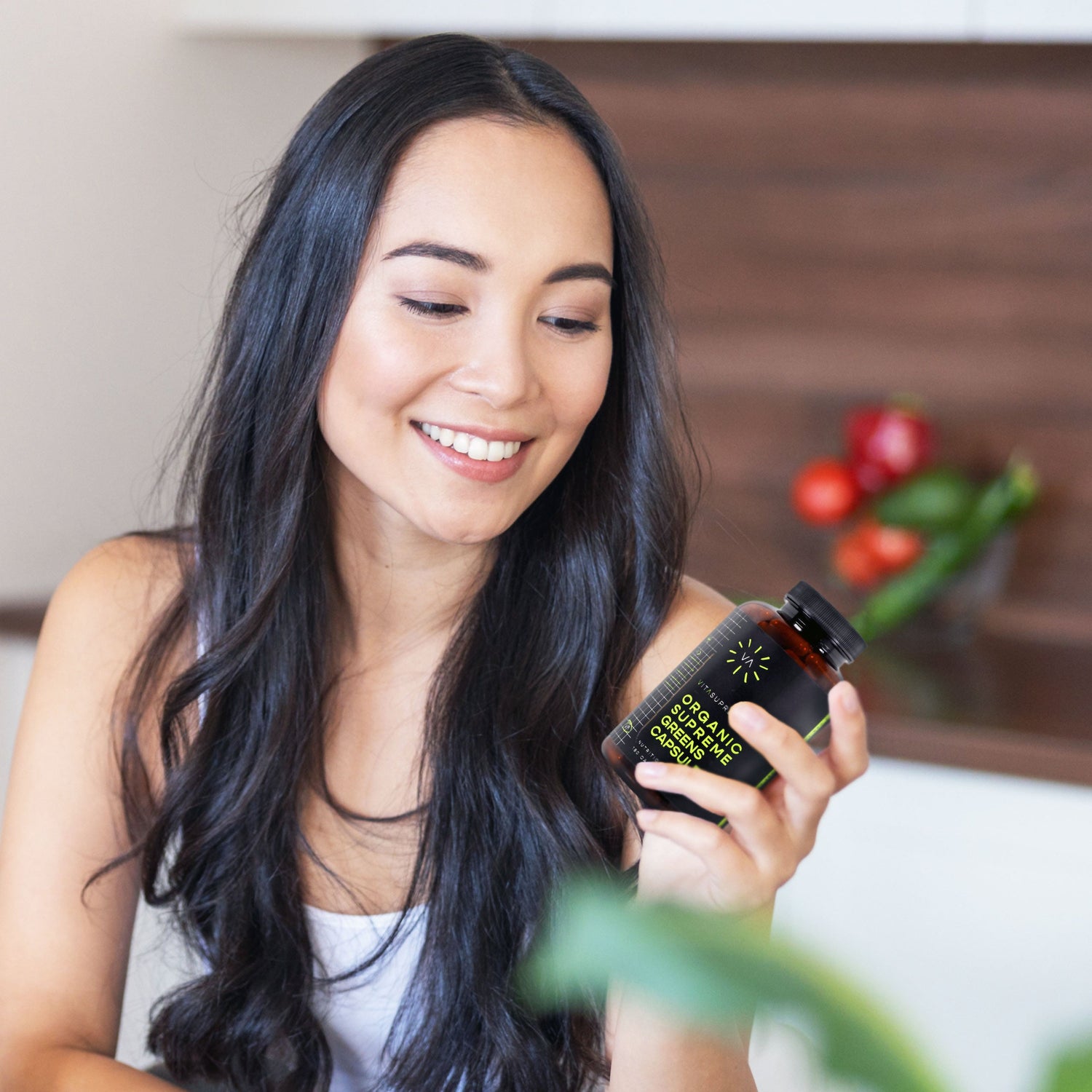 All the Benefits of Juicing Without the Expense, Time, or Hassle
We know you're busy, that's why we've sought out the top researchers and industry professionals to create this superfood formula and ensure the years ahead are the best of your life.
Organic Supreme Greens was the first greens product on the market. While so many other "greens" products can contain added fillers or use destructive, high-temperature processing, our customers have been coming back for 20 years because we only deliver exactly what your body needs:
Raw, organic ingredients.
Potent herbs, grasses and sprouts.
Powerful antioxidants
An ample source of fiber
Convenient & Delicious
"Organic Supreme Greens really helps me to fight fatigue. I can feel the positive effects on my body and I constantly encourage others to try." - Margarita, Verified Buyer
Simply take 3 capsules of Organic Supreme Greens twice daily - and give your body the fuel it needs all day long.
Ingredients
Alfalfa Leaf

A true superfood shown to help lower cholesterol, alfalfa is high in antioxidants and essential vitamins and minerals.

Red Beet Root

A rich source of dietary nitrate, which improves vascular function, athletic performance, and overall heart health.

Horsetail

This "living fossil" has been used for centuries to improve overall health. Its rich supply of nutrients help with whole body health.

Green Tea

Packed with antioxidants that protect your cells and boost immunity, study after study proves that it is a must-have.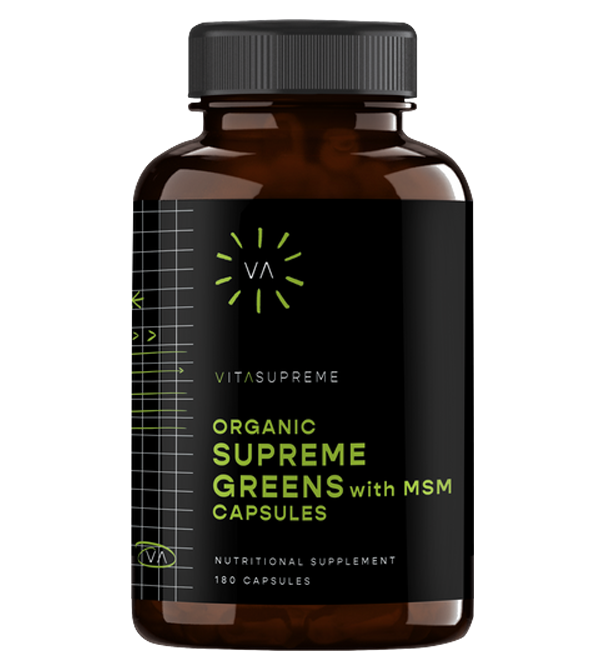 Customer Reviews
10/17/2023
Suzanne G.

United States
Always wonderful
I feel so much better taking the Supreme Greens!
03/20/2023
BONNIE B.

United States
Long term client.
I've been using this product for more than 13 years. My son and daughter also purchase this. These capsules keep my body free of toxins. Thank you
02/09/2023
Charlene W.

United States
Supreme Product
This product is fantastic. I have been using it for several years, and wouldn't be without it. I had a lot of issues with my digestive system and this product took care of them all. Wonderful product.
10/29/2022
Ellen C.

United States
Grateful
I know by my overall health & stamina the Supreme Greens back their originating founder. Thanks
10/27/2022
Carolyn C.

United States
Love the product. Have used it for years.
Frequently Asked Questions
What sets Organic Supreme Greens Powder apart from other greens products?

While "greens" products are a popular trend, few live up to their marketing hype. In reality, some do more harm than good. Many contain added sugars or fillers, calorie containing fruit juice, or use high-temperature processing methods which damage nutrients.

Organic Supreme Greens was the first greens product on the market. We have been in business since 2002, and have thousands and thousands of satisfied customers. In fact, we've sold close to 4.7 million bottles!

Top researchers and industry professionals were sought out to create this raw and organic formula packed full of nature's nourishing, cleansing and potent superfoods, designed to give you all the benefits of juicing, without the expense, time, or mess.